SIMPLY BEAUTIFUL BRANDED WEDDING STATIONERY FOR COUPLES.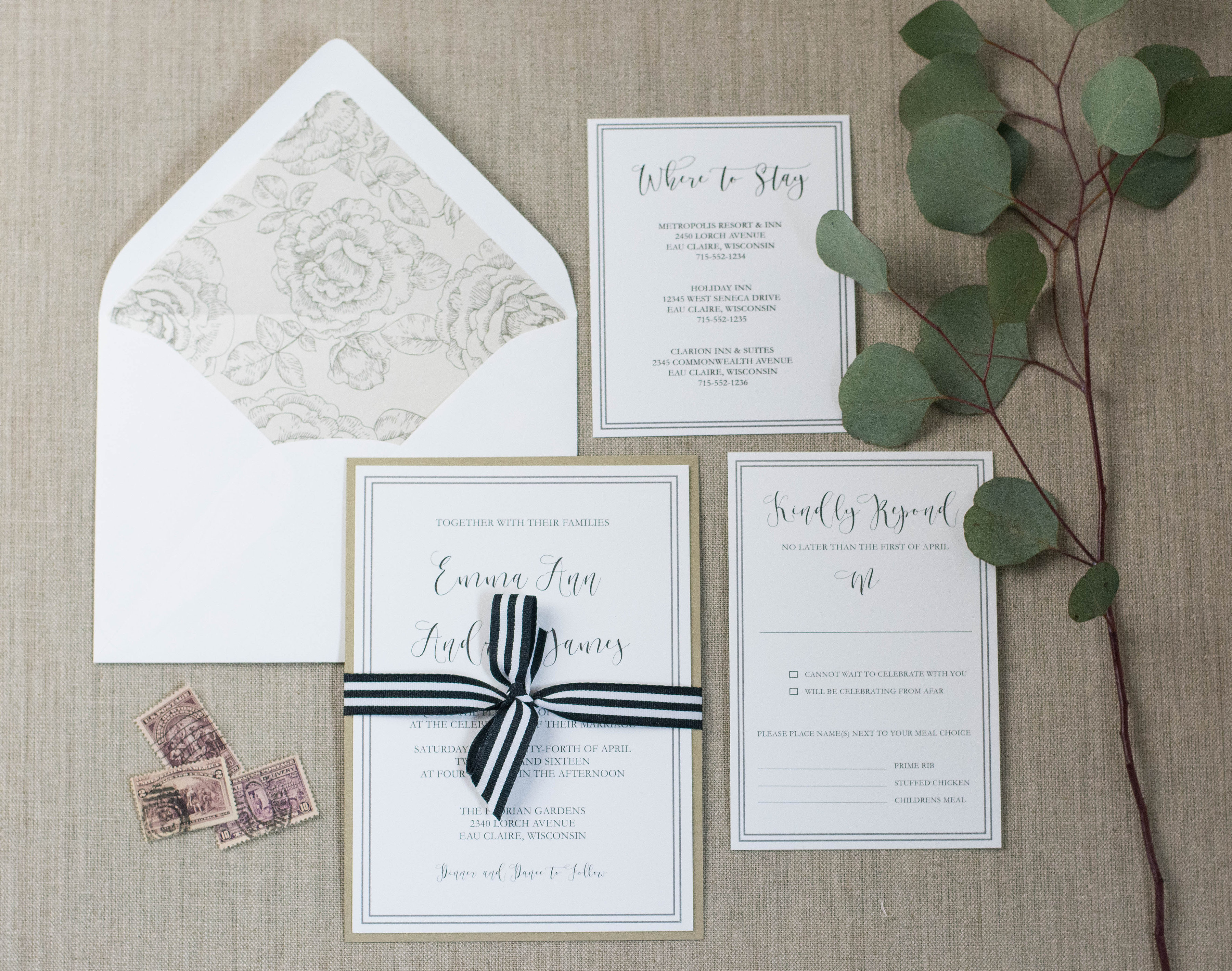 Oh my gosh! You're engaged!! This time in your life should be just as much of a celebration as your actual wedding day. That being said, the number of details and decisions you're grappling with can feel a little bit overwhelming at times.
Do any of these sound familiar?
What you really need is a trusted expert who you can help you make the right choices for your aesthetic and budget.
My goal is to work with you to design stationery that knocks your guests socks off and sets the tone for the amazing celebration to come! I'll help you navigate the choices for each of the design stages in this process so that you don't succumb to any etiquette pitfalls or design faux pas as you create beautiful stationery pieces that set the tone for your event.
WHAT KIND OF DESIGN ARE YOU LOOKING FOR?
This is for the couple that doesn't need too many options. They wants a variety of choices that allow them to customize their invitations but when the sky's the limit, overwhelm is likely to follow! They wants beautiful invitations, a simple design process, and a reasonable investment.
-
This couple shares my love for details and wants their stationery to be truly one-of-a-kind. They wants choices and options, and doesn't shy away from investing in design touches that will bring their vision to life. They understand that their paper elements will be heirlooms to treasure long after their wedding day.
WHAT TO EXPECT
THE PROCESS

After contracts are signed and retainers are received, I will send you a comprehensive questionnaire to get us started with the design process. This gives me the background I need to create designs you'll love.  

Depending on the level of customization you choose, we'll discuss a variety of design options that will be available to you throughout the process. I'll walk you through each of the stages in the creation process and offer suggestions and inspiration so you'll enjoy this aspect of the planning process.

Once you have designed your paper elements it's time to print and assemble! Or if licking envelopes isn't your thing, I'd be happy to handle that for you so you can focus on more important things--like getting a manicure so you're ready for your close up when people ask to see that gorgeous ring!