Branding: Infatuating Affairs
I had the privilege of working with Jennifer and Thelma, of Infatuating Affairs through a logo design package prize, when I did a relaunch of Writefully Simple last year with a team of amazing creative business women.  To be honest, when you give away something such as this, you never truly know if you are going to be working with your ideal client and I was so incredibly lucky to have crossed paths with these two ladies.  Working with them was a such a fun and rewarding experience, and I truly loved every moment.  Infatuating Affairs is a wedding and event planning boutique serving the DC and Baltimore metropolitan area, Virginia, and destinations worldwide.   They specialize in customizing chic, stylish, and modern weddings and events that are fit for a fairy tale.   I am so honored to have launched this new season for Infatuating Affairs.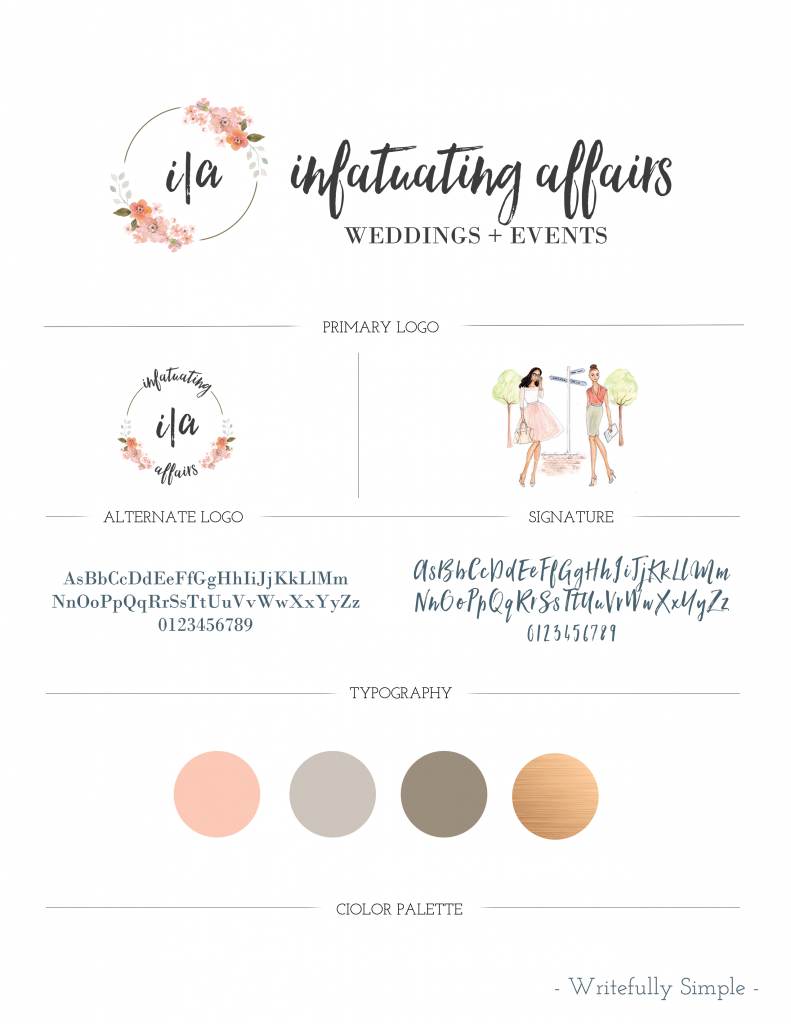 The design process started with the usual in-depth questionnaire where I asked these beautiful ladies to focus on the vision for Infatuating Affairs, along with their ideal client and future goals.  They had previously had someone create the incredible sketch of them, which we included in the brand as their signature.  It took me back to a time when I drew regularly and made me wish that I had pursued that side of things a bit more.  But seriously, this drawing of them is to die for!
DESCRIPTIVE WORDS
Whimsical
Romantic
Classic
Elegant
INSPIRATION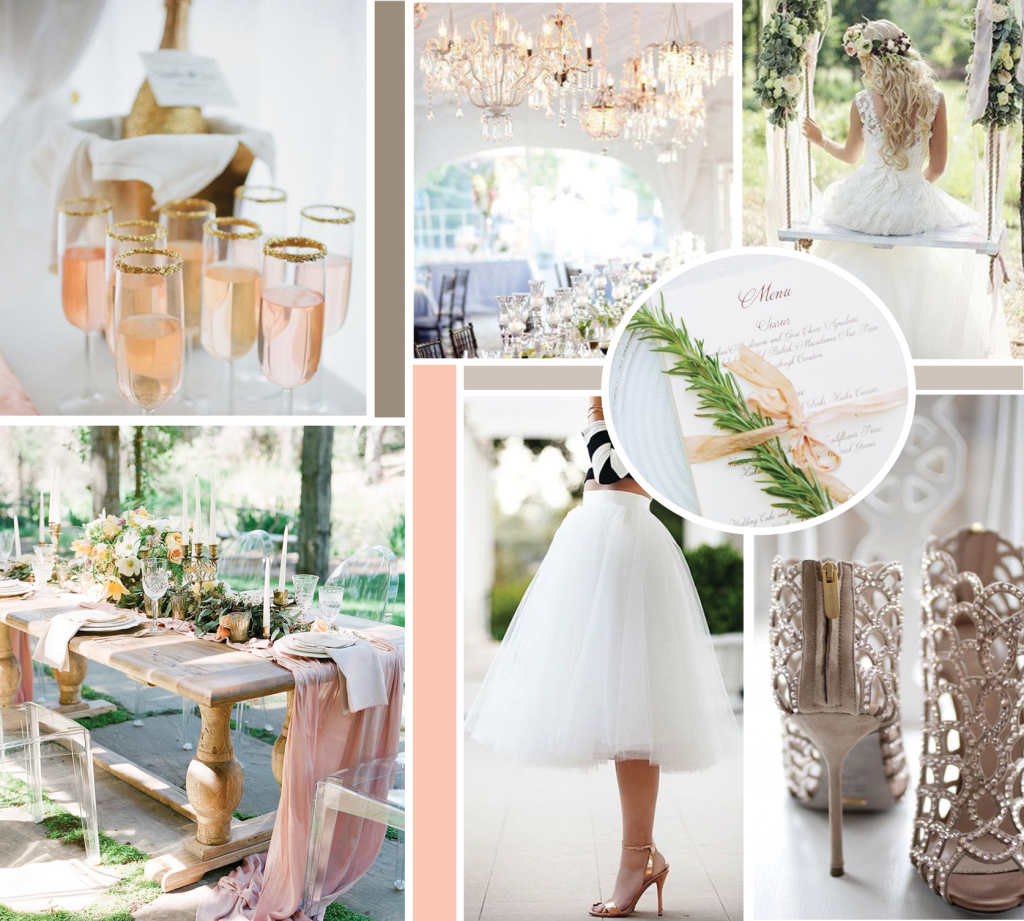 COLLATERAL ELEMENTS
With the logo design came the business cards design.  Because let's be real – you cannot (or should not) have a brand new beautiful brand without business cards to compliment.