WordPress Plugins to Improve Your Website
When it comes to building websites I am a WordPress junky over Squarespace (although Squarespace is crazy beautiful).  I love WordPress, because it's so flexible, you can customize it like there is no tomorrow and it's functionality is top-notch.  There is a massive variety of WordPress plugins to improve your website.
Think of plugins as the building blocks of your WordPress website.  The right ones can add features, improve functionality, increase security, and boost speed.  There is such an abundance of plugins that are available that the number of choices can become overwhelming.  I'm giving you a little insight of some of my favorite plugins that your site could definitely benefit from.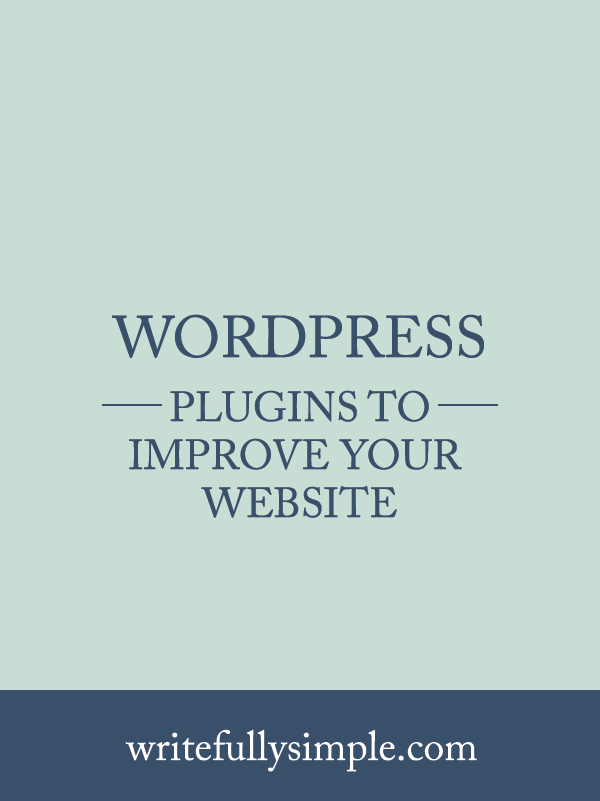 Jetpack by WordPress This is one of the top two favorite plugins.  Jetpack has a bunch of powerful features that make things so much easier for you and can improve the visuals of your site, as well – like related posts, widget visibility, you can manage subscriptions, and include tiled galleries to your site.
Yoast SEO This is the ultimate all-in-one SEO tools.  You can easily optimize your post title, meta description and analyze key words.
Shortcode Ultimate This plugin that provides mega pack of shortcodes. This is really premium plugin that you can get absolutely for free!  Want a few extras that are not included in this plugin you can also purchase add-on shortcodes for about $15.  But with Shortcode Ultimate you can easily create tabs, columns, buttons, boxes, sliders, videos, and so much more!
No Right Click Images Plugin  I use this plugin to protect my content, and prevent people from being able to right-click my images and save them for their own use.  It's a quick, simple way to help protect your work.
Askimet This plugin helps to filter out spam comments that seem to run amock in the blogging world and also helps to protect your site from being maliciously logged into.  From June 11th  have an attempted 408 malicious  blocked login attempts.  Enough said.
JQuery Pin It Button for Images This makes adding a custom Pinterest Pin It button to your site ridiculously easy.  Just another way to add more customization & pretty to your site.
To download a new WordPress plugin, visit your Dashboard > Plugins > Add New and search for the plugin.   When you find the plugin of your choice select Install Now > Activate and adjust the settings to your discretion.
Is there a plugin that I did not mention that you love to use?  Have any questions feel free to send me a message and let's chat!