Creating a brand for Jessica Bulloss of Blueberry by Jess was such a dream and I truly enjoyed every minute of it.  But this project also held a first for me, which you will read about in a minute.  Jessica is an extremely talented wedding photographer who also owns Jessica Bulloss Photography.  The idea behind Blueberry by Jess was that she wanted to provide wedding photographers with their ideal lifestyle, free from the repetitive tasks that take away from their personal and professional joy. Working with Jessica was a dream partnership and I am so honored to have helped launch this brand for her new adventure.
The design process started with an in-depth homework session for Jessica to answer many questions about the vision for Blueberry by Jess.   Some of the questions included detailed information about aesthetics, ideal clients, and future goals.
DESCRIPTIVE WORDS
INSPIRATION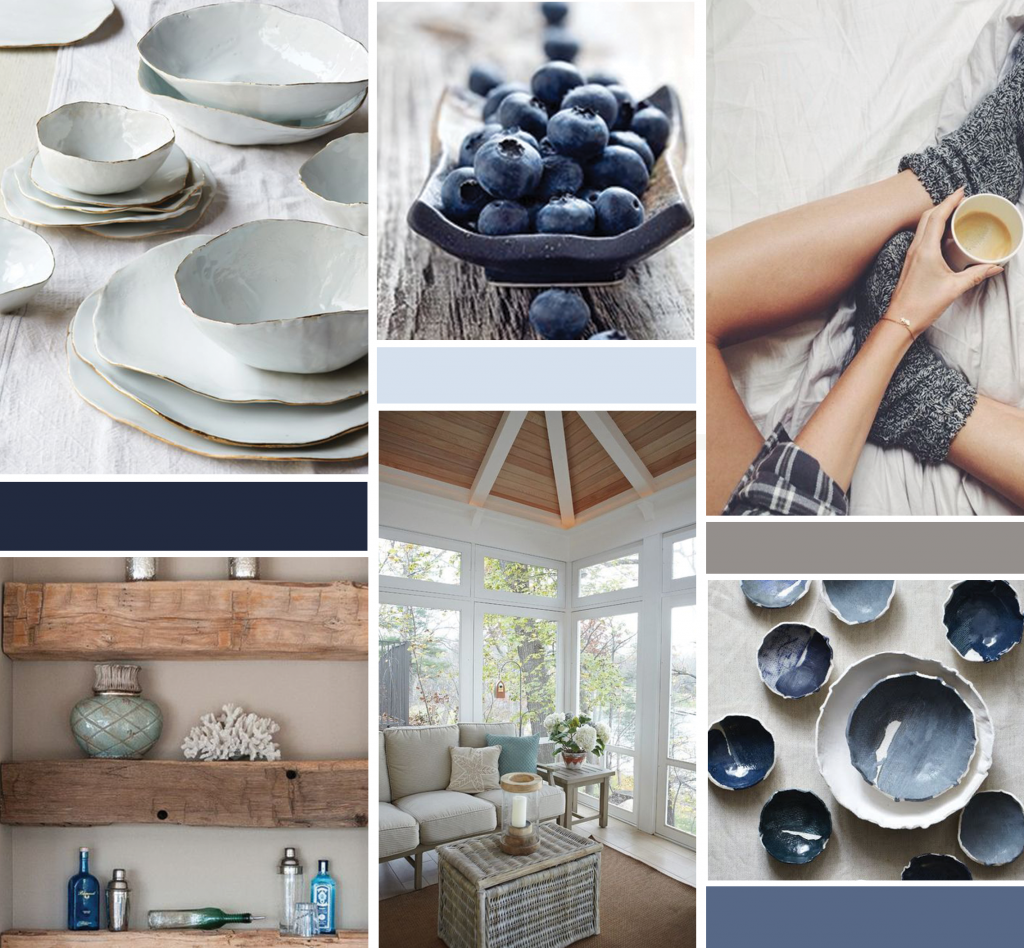 COLLATERAL ELEMENTS
Typically with a logo design, I create business cards for my clients, but Jessica wanted to be able to give her own clients something different since she would not be utilizing business cards on a regular basis.  She wanted to create something that she would be beneficial and requested an infographic to use on her website!  I honestly loved this idea and could not wait to get started!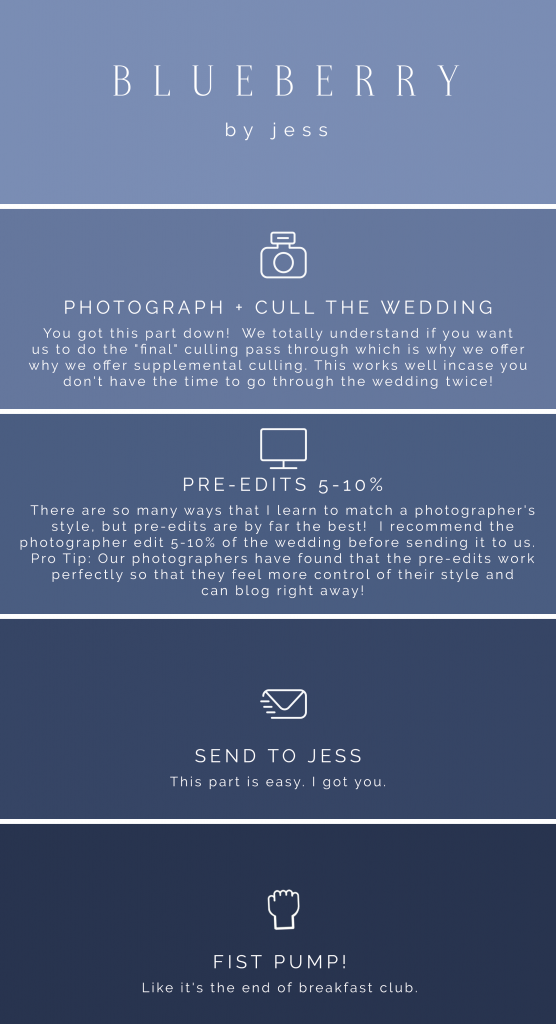 We wrapped up this project in September and I have been "patiently" waiting to show off this gorgeous brand and help Jessica celebrate the launch of her new adventure.  Not too long ago, while talking with her mentor she had a bit of a revelation and ended up changing her business name. Remember that first for me, yep this was it.  So while Blueberry by Jess is no longer the business name, her editing business just launched and I could not be more excited for her!  She is still using the color palette and the blueberry sub-mark that we created, along with the infographics – with a few minor tweaks to reflect her new name of Jess Bulloss.  But sure to check her new website out, and if you are a photographer who is looking to get back to things you truly enjoy – contact her!  You will not regret it!