What To Include In Your Sidebar
Last week I wrote about what to include in your website footer, so it just made sense to continue with the trend. Today I want to cover what to include in your sidebar, so that they are designed with intention and helps you showcase how awesome you and your blog are!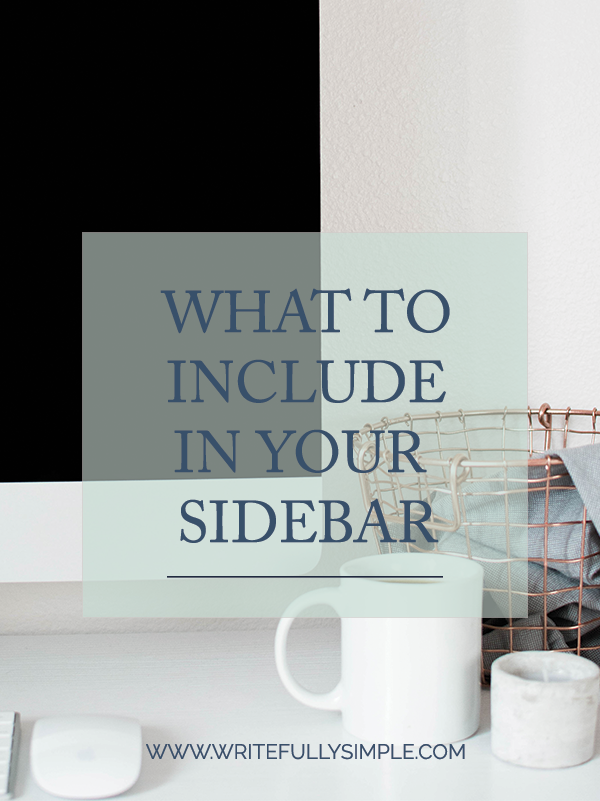 Head Shot + Bio.  By showing a picture of you and sharing a little bit about you you suddenly become a person to your readers.  People love to connect to others, and they are more apt to come back again or work with you if they feel like they know you.  Things to include in your bio should be who you are, what you do and how you can help people.
Search Bar.  This is one thing that I use all the time when I visit a blog and it drives me crazy when I cannot easily search for what I need.  Make it easy for your readers to find what they are looking for.
Recent Blog Posts.  This is an easy way to make other blog posts easily accessible.  By displaying some of your other blog posts you will draw your audience in and they'll likely stay longer to read on.
Category Lists or Buttons.  This is another great way to organize your content and make it easy for your readers to find other areas that may interest them.
Tell me what you are missing from your sidebar or what are some things that you love to include in yours.  I'd love to hear from you!